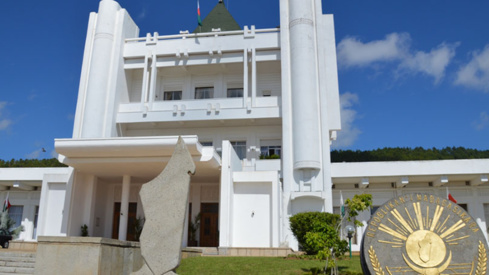 ---
MTT has on staff and constant command contact professionals in the realms of private security, lawyers, pilots, doctors and botanical and zoological field researchers, as well as venture capitalists and players in the business and non profit community. We have years of experience developing pilot projects, field studies and surveys, research outposts in parks and pristine reserves, and testing new tech. We can and do help companies with market surveys and studies as well as new products testing and business registration from Silicon Valley tech companies to products and solutions for the bottom of the pyramid. MTT can arrange lab testing for public health regulations, registry and import/export, formulation and permits, communications installations, and setup of mobile or permanent research camps. We also provide recruiting and hiring services as well as filming permits, AV support and translators/interpreters. We have aided many journalists and documentaries with appropriate permits, staging/set/character role scouting, and content.
---
MTT has a security division and red teams as another core business, who represent real and resume-rich security professionals drawn from actual live offensive and defensive tactical combat experience and from multiple military arms and roles in Madagascar and abroad. We also plant intel scouts for years for international law enforcement within the Indian Ocean. From perimeter shift guards to special escorts to armored solutions and scouts and advance red teams, MTT far exceeds the quality and standards of the myriad guard staffing companies in Antananarivo and provides rock-solid real security for sensitive or expensive deployments, pilot products or projects, NGOs, or VIPs. We have direct experience with kidnapping negotiations, anti-piracy, anti-theft, and asset recovery, investigation and installation of personnel plants and informants for wildlife trafficking and human trafficking, maritime security, aviation security, search and rescue, and VVIP escort. We can also regularly support to transport vanilla, money, tech, minerals, vehicles, pharmaceutical research samples and medicines, antivenins, and discrete parts or components. We've even assisted with hunting for pieces of aircraft crashes and investigations.
---
If you would like to live in or register a business in Madagascar, or especially do a survey, research project, field science deployment, or import and deploy cutting edge new technology for a client or trial, contact us to discuss or visit us here. We can and do help, quite aside from our tourism business, as a core staple business. In recent years we have hired, trained, and delegated call centers and virtual assistants for Francophone countries in Madagascar as well, with higher quality and more competitive rates and more training than other outsourcing destinations for IT jobs in the anglophone world. We've done aviation permits and deep sea research and drinking water and sanitation studies, and telco cutting edge technology deployments, as well as climatology and wildlife population modeling and agrotech. We also welcome journalists and film crews and assist with facilitating film permits and enabling positive projects with the permission of the Madagascar government. We are here earnestly to improve and develop the island, to raise the access to information and communications tools for its people, and the quality of life and understanding of the natural world of Madagascar. Welcome!
Cancellation policy
If within 90 days, balance is due and it is 100% non-refundable. 25% refundable if cancelled more than 90 days before. Insurance should be purchased to cover cancellations if possible. For a surcharge of 25% you can make it refundable minus 20% up to 2 weeks before deployment.
Aircraft Security
From $500 to $10000 depending on headcount and service level
Perimeter Security and Quarantine Services for tarmac to terminal, protection from penetration of the runway or the airframe ; live updates and time-stamped reports from the ground, airport permits and access included with certified handlers for airports, English speaking. All international and domestic runways of the nation, military partnership, civilian, and diplomatic. 
Secure Transportation (With an English speaking Security trained driver)
From $500 to $5000 per day depending on vehicle type and count, convoy, and roster.
Location to location, convoy and scout cars, armed and unarmed driver and passenger side vehicles.
Armored Vehicles
From $2000 to $4000 per day.
Limited Vehicles available with differing levels of armor plating, supplied by Centigon and other armor plating manufacturers. Most are in the capital and based on availability.
Executive Protection (With an English speaking agent)
From $300 to $2000 per day for basic, $4000 to $9000 per day for elite.
Guards available in different multiples, armed and unarmed.
Corporate Investigations
From $500 to $10000 depending on the level of depth and the degree of probing, or on retainer.
For firms based in or conducting business in the country, or their agents/aliases/representatives/proxies. Many resources and angles of examination available.
Risk Assessments
From $500 to $10000 depending on the level of depth and the degree of probing, or on retainer
Financial, Credit, Physical, Political, Geographic, Terrain, Weather, Human Factors
Security Surveys
From $500 to $10000 depending on the level of depth and the degree of probing, or on retainer. Access must be arranged by client, especially for telecommunications or facility premises or ports.
Discrete and thorough. – Strategy+Subtlty+Severity = Security.
Training
Varies 
We can train clients and their staff, or recruit for them, for long term local intelligence-rich management structures, and patrol guards or staffing trees with international security standards. We can train in offensive/pre-emptive, and defensive/red team security drills and monitoring.
Asset Protection
Varies
Technology, Commodity, Facility, Equipment, Vehicle Security and Red teams
Asset Recovery
From $5000 to $25000+ depending on the SOW (subsea is $100,000+)
Pickup, Rescue, and Recovery (Land and Sea and Subsea floor) from environments with difficult logistic, terrestrial, and human factors. Search and Rescue and Rapid Response-Retrieval.
Event Security
From $1000 and up depending on the event
General guidelines for Aircraft Security Agents in Addition to Security Roles:
7.1. Agents are not allowed to penetrate inside the aircraft, except if asked for by the Captain or Commander
7.2. Agents must carry gear and apparel for the mission
7.3. Agents must maintain minimal 2 meters distance with Air Company personnel or passengers
7.4. Agents should avoid close interaction with Air Company personnel
7.5. Agents should not perform any handling operations but are allowed to share flight info passed by to handler supervisor. Principle is that the best the handlers are performing, the safer and more comfortable, the faster the layover will last, and the happier Air Company will be.
7.6. Agents should not ask for any form of payment to the Captain or Air Company personnel or Passengers
7.7. Agents should receive before the flight the Flight plan (often very long document) and the General Declaration (with list of crew and pax). These documents are for info only, but the supervisor must confirm that the handlers have printed them and given to the crew.
8. Prior to Landing
8.2 Confirmation of ETA
8.3. 30 minutes before scheduled landing, be ready on the tarmac and:
8.3.1. report to all shareholders when on the tarmac
8.3.2. contact the handling company. Normally we will provide name and phone of supervisor obtained from the Air Company. Describe and deploy in your role as coordination and liaison
8.3.3. Contact with ATC to confirm landing final ETA
8.4. Contact every 3 to 30 minutes to guarantee that line of communication is OK
8.5. photographic or video communication with home base can be arranged
8.6. The following are the reports that are standard:
8.6.1. Aircraft landing report. Example: 1833Z Aircraft landed
8.6.2. Contact with crew report. Example: 1845Z Doors open, contact with crew
8.6.3. Beginning of passengers offloading report, if any
8.6.4. Beginning of offloading report, if any
8.6.5. End of passengers offloading report, if any
8.6.6. Beginning of refueling report
8.6.7. End of offloading report
8.6.8. End of refueling report. Example : 1925Z end of refueling, 40 000 liters
8.6.9. Beginning of luggage loading report
8.6.10. Beginning of passengers boarding report
8.6.11. End of luggage loading report
8.6.12. End of passengers boarding report. Example: 1945Z all 114 passengers onboard
8.6.13. Doors closed report
8.6.14. Taxiing report
8.6.15. Take off report and end of mission.